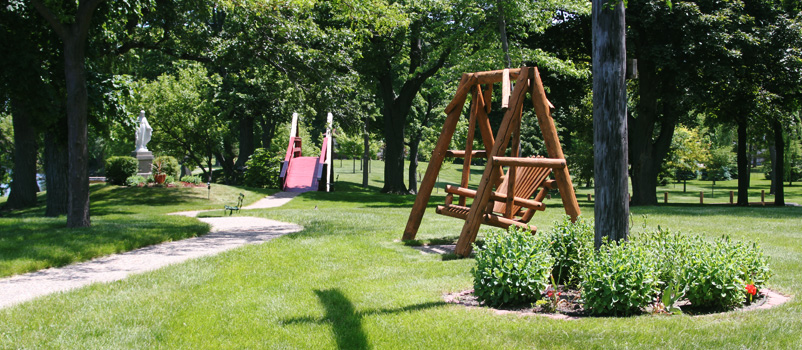 Retreatants' Experiences at the Jesuit Retreat House
I am taking away many lessons, practical and spiritual. A real sense of God in every day.
All exceeded my expectations.
Always a joy to spend time in such a beautiful, clean facility with excellent food and fellowship.
I was in awe of all that was explained to me ... I found each event to be a time of grace.
Everyone here does a top notch job of caring for us ... This place is a little slice of heaven here on earth ... Thank you for the acceptance of those of us who are not Catholic ... It's wonderful love in action ... I heard a message that I haven't heard before ... Going to Mass has a new meaning after today.
Thank you for once again welcoming us home to a place where we know we are loved, cared for and listened to. That is so needed in all of our lives. God's love shines through you all - keep it up and I will strive to allow God's love to flow through me as well. Blessings!
Thanks for a wonderful retreat weekend. Our group - seven of whom were first timers - can not stop talking about how the retreat caused them to re-think their life choices and re-commit to a Christian lifestyle based, in part, on the Spiritual Exercises. See you next year! Christ King - Wauwatosa Parishioners
The annual couples retreat in February is a must do for us each year. The peaceful, quiet setting and the observance of silence in the common areas is such a departure from our everyday world. After many years of marriage, the suggested discussions for each couple to consider privately get us talking about our relationship to God, each other and our family - something we don't get around to doing otherwise. J & K