The Jesuit Retreat House on Lake Winnebago will welcome overnight guests attending the 2022 EAA AirVenture scheduled for Monday, July 25, to Sunday, July 31. Individuals and groups who are faith-based, have a social justice or education focus, or promote care for the environment are particularly welcomed. A daily morning Mass is available to those staying at JRH. Given our mission as a retreat house and the expectations of neighbors, we seek to maintain a quiet environment.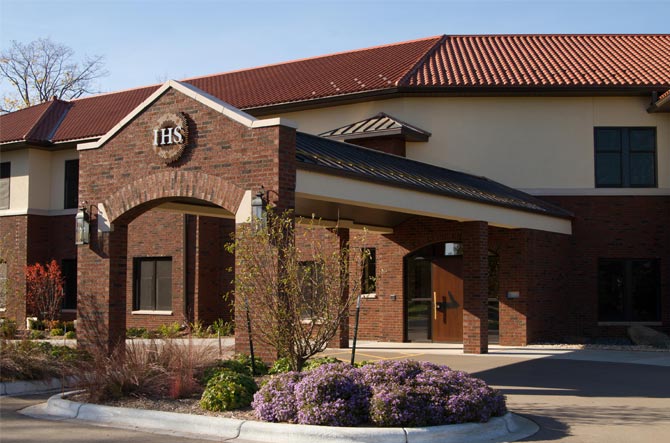 Manresa Guest House
This year we ask for $165 per person, per night which includes a full breakfast each morning. This is a change from the previous continental breakfast. A two-night minimum registration is required. The first available night you may reserve is Saturday, July 23. The last departure day is Monday, August 1. Room registrations are taken on a first-come first-served basis. Confirmation of all registrations will be sent via email with additional instructions regarding your stay at JRH.
We require a 50% deposit for your entire stay before we guarantee your reservation. The balance of your payment is to be made at check-in. Please fill out this EAA Registration Form and return to Tanya Hielke, Registrar, 4800 Fahrnwald Road, Oshkosh, WI 54902; office@jesuitretreathouse.org. Deposits will be refunded only for cancellations made before Friday, July 1, 2022. After this date there will be no refunds. Deposits are not transferrable.
Our Manresa guest rooms include an in-suite bathroom, full-size bed, towels and linens, chest of drawers, desk and chair, easy chair, central air/heating. (All rooms are single rooms. Rooms do not have TVs. Personal toiletry items are not provided.) Our facility is smoke free. Two elevators provide easy access to both floors.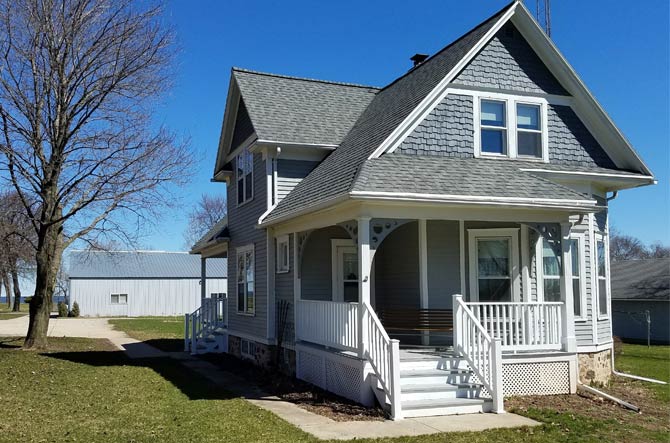 Campion Farmhouse
Campion, located on the retreat house's grounds, is a small two-story house with private parking, six bedrooms, kitchen, sitting area, dining room, a three-quarters bathroom on the 1st floor and half-bath on the 2nd floor. Its kitchen is equipped with stove, oven, microwave, and refrigerator, coffee pot. There is access to a washer and dryer. Campion guests have access to Wi-Fi, common spaces, and a full breakfast at the main retreat house. The charge for Campion farmhouse is a flat $800/night with a 6-night minimum and 6-person maximum.
All guests will have exclusive access to the 23-acre lakeshore property with walking paths and the Sacred Heart Shrine. Other amenities include common sitting rooms, a screened-in porch, lakeview lounge, exercise room, wireless Internet, and a full breakfast each morning. Catholic Mass will be offered daily at 7:00 a.m. in the St. Ignatius Chapel for those who wish to attend. The Jesuit Retreat House is located within 10 minutes of Wittman Regional Airport.